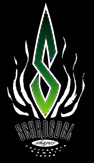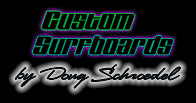 Schroedel Surfboard Shortboard Design's

~~~~~ Squash Tail Thruster

~~~~ Round Pintail Thruster

~~~~ Swallow Tail Thruster

~~~~ Fish

~~~~ Single Fin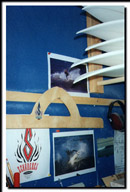 6'4" x 18 1/2" x 2 7/16"


SINGLE FIN'S
Single Fin Surfboard Design's are a cool memory of the 70's and are starting to show some interest from our customer's again !
This Single Fin Design was a fun and positive surfboard to ride in all condition's from 2 feet waves to 8' waves.
The double wing broke the rail line up so the board could manuever in a loose and free flowing way.
The single fin we use is about a 7 !/4" to 7 1/2" fin .
We make this model with a double wing and we also make a single wing model . The single wing model also can be ordered in either a Round pin design or a Swallowtail design .