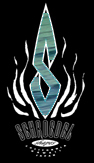 THIS Order Form is Out of order!
To order a Surfboard
Send an E-Mail to:
or call
SCHROEDEL SURFBOARD'S
831-588-5633
Surfboard's usually take about 3-6 week's to build :)
Please call us for method's of payment. All surfboard's require prepay or a down payment, give us a call and we will discuss this with you, so let's get to shaping that new board ! Ready when you are!