Squash Tail's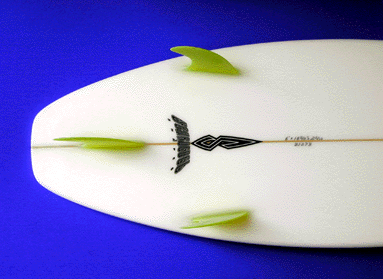 Scoedel Surf
Squash Tails are unique because they have a straighter template area in the last part of the template which gives the surfer more drive. That is well needed speed for smaller and mushier surf and allow's you to drive and glide farther on a shorter surfboard's shape.They increase the planing surface area back further where a person can then utilize the fuller potential of the thruster design.
We excell in making Schredding short boards because thats what we love to do , Schred.
Shortboards should be designed to move and maneuver as quick and as fast as possible and move as fluidly as possible , and turn on a dime, if needed.They also are the most unstable for beginners.
We know what work's well and what doesn't so if you don't know your favorite dimentions , leave it to us , we will find out from you what experience level your at where you want to surf and your size/weight specs and a few other detail's and build a custom surfboard that you will be stoked with !
If it's cutting edge surfboard design's your searching for , then take a look at our shapes and let us design a custom made shortboard surfboard shaped to your specification's !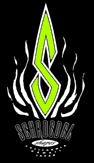 © Copyright 2004