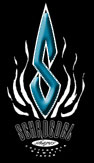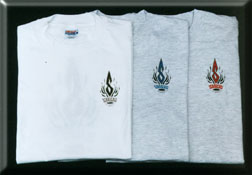 Short Sleeve 'T' shirt
with Schroedel Logo on the front and back
Colors: Black, White, or Ash
$16.00 U.S.
(Does not include shipping or
sales tax for California residents )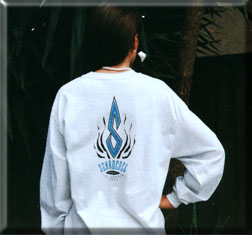 Crew Neck Sweat Shirt
with Schroedel Logo on the front and back
Colors: Black, White, or Ash
$26.00 U.S.
(Does not include shipping
and does not include
sales tax for California residents)
Please call for availability :
Schroedel Surfboards
Santa Cruz Ca. 95062
831-588-5633
Include your choice of sizes
(SM, M, L, or XL please add $4.00 for XXL)
and colors with your order, and $5.00 for
shipping and handling in the continental U.S.
California residents get to pay 8.50% sales tax too!
International orders will vary, so please
e-mail us with the specifics.
Please allow approximately 2 to 4 weeks for delivery.
If you have any questions, please call 831-588-5633 or send an e-mail.